Difference between revisions of "Places I'd Like to Go"
From Cyborg Anthropology
---
Revision as of 18:49, 10 July 2011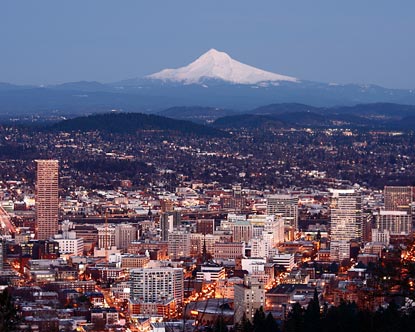 General Outside Places
Looking for fun things to do in Portland? Here's a list for you!
Pittock Mansion
3229 NW Pittock Dr
Portland, OR 97210
(503) 823-3623
www.pittockmansion.com
Japanese Gardens
Washington Park
Oregon Zoo
Oaks Bottom Wildlife Refuge
Mount Tabor Park
Forest Park
Pier Park
The top of Council Crest
The Oregon Coast (pretty much anywhere there, but open to suggestions).
Multnomah Falls
Skidmore Bluffs
maxogden: skidmore bluffs bike trip! frisbee golfing at pier point in n portland!
Picnic on top of the cake vent at nuvrei pastries in the pearl district -maxogden
Pick blackberries on the island thing by Sellwood
Frisbee golf at pier point is fun, did that last year. -PsyWren
Elk Rock Island Park - 45.43599, -122.6482313
Watch airplanes take of at PDX from marine drive - Max Ogden
Activities
Mini Golf
Ice Skating
Roller Skating
Oak's Park has a really good rollerskating rink.
OMSI after dark
Enchanted Forest
Some sort of boating activity
Nickel arcade on Belmont St.
Blacklight Bowling
A trip to Fry's Electronics
Lasertag
Sky High Sports
Black Light Mini Golf
Curious Places
Shanghai Tunnels Tour
3D Center of Art and Photography
Food
A Korean BBQ or indoor BBQ where you grill stuff at your table.
There's one on Hawthorne Ave.
Hot Pot City
Really good in the wintertime. Expect to spend at least 2 hours there hooking in your boiling pot.
Drinks and Entertainment
Any bars with shuffleboard
There's a really good one down in SE Portland
Pub at the End of the Universe
Moloko Plus
Happy hour at top floor of big Pink
Happy hour at Clark Lewis
Shanghai Tunnel
211 Southwest Ankeny Street, Portland
(503) 220-4001
www.shanghaitunnel.com 
Ground Kontrol
Date Places
Looking to take someone on a date in Portland, OR? Here are some ideas.
Montage
Sapphire Hotel
5008 SE Hawthorne Blvd
Portland, OR 97215
(503) 232-6333
Located in an ex brothel, the red walled and dimly lit Sapphire Hotel is a downright swanky bar. The candlelight and small tables encourage leaning in and even canoodling. The drinks are excellent, the staff is always friendly, and the food and dessert are unique and yummy. 

Happy hour from 4-6 is fun, but the best hour for the sapphire is after dinner or at the tail end of a date. Everyone looks gorgeous in the low light, and with a few specialty drinks and desserts it may be the perfect date spot.
Clyde Common
Farm Cafe
Veritable Quandary
Andina
Sweet Lemon Vegetarian Bistro
4888 NW Bethany Blvd
Ste K6
Portland, OR 97229
Tea Chai Te
Pied Cow Coffeehouse
3244 SE Belmont St
Portland, OR 97214
(503) 230-4866
Aalto Lounge
3356 SE Belmont St
Portland, OR 97214
(503) 235-6041
Happy Hours
http://www.urbandrinks.com/happyhour/usa/or/portland
Dance Clubs and Music
http://www.barflymag.com/features/JZ.html
https://www.facebook.com/profile.php?id=638002369