Places I'd Like to Go
From Cyborg Anthropology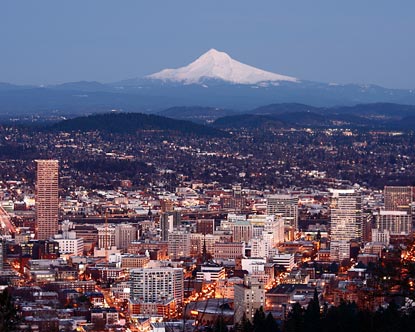 General Outside Places
Looking for fun things to do in Portland? Here's a list for you!
Pittock Mansion
3229 NW Pittock Dr
Portland, OR 97210
(503) 823-3623
www.pittockmansion.com
Floating down the Clakamus River

Japanese Gardens
Washington Park
Oregon Zoo
Oaks Bottom Wildlife Refuge
Mount Tabor Park
Forest Park
Pier Park
The top of Council Crest
The Oregon Coast (pretty much anywhere there, but open to suggestions).
Multnomah Falls
Skidmore Bluffs
maxogden: skidmore bluffs bike trip! frisbee golfing at pier point in n portland!
Picnic on top of the cake vent at nuvrei pastries in the pearl district -maxogden
Pick blackberries on the island thing by Sellwood
Frisbee golf at pier point is fun, did that last year. -PsyWren
Elk Rock Island Park - 45.43599, -122.6482313
Watch airplanes take of at PDX from marine drive - Max Ogden
Portland Farmers Market
Enjoy live music and samples of wonderful locally grown and prepared foods. During peak season, markets are held on most days of the week around the city. At the Saturday market, chefs demonstrate how to create dishes with fresh market ingredients.
Locations/dates: The flagship market is held on Saturdays in the South Park Blocks at Portland State University, March-December. On Mondays, the market comes to Pioneer Courthouse Square (June-October), and Wednesday's market is held in the South Park Blocks of the Cultural District (May-October). Hours vary by location.
www.portlandfarmersmarket.org
The Grotto
This 62-acre Catholic sanctuary is one of Portland's most visited attractions, greeting more than 175,000 guests of all faiths each year. Visitors can stroll through this natural gallery in the woods; view the marble replica of Michelangelo's famous Pietà, carved into the base of a 110-foot cliff; or ride the elevator to the top of the bluff for an impressive, panoramic view of the area's highlights, including the Columbia River Valley, the Cascade Mountain Range and Mount St. Helens.
Hours: Open year-round; hours vary. Admission: There is no charge to see the lower-level gardens and structures. To access the upper gardens, each visitor must purchase an elevator token. Tokens are $4.00 for ages 12-64, ages 6-11 $2.50, and seniors over 65 $3.00. Children under 6 are free.
Location: Northeast Sandy Boulevard at 85th Avenue
503.254.7371
www.thegrotto.org
First Thursday / Last Thursday - Fun to walk around
Washington Park Hoyt Arboretum
Saturday Market
Tom McCall Waterfront Park
Activities
Mini Golf
Ice Skating
Roller Skating
Oak's Park has a really good rollerskating rink.
OMSI after dark
Enchanted Forest
Some sort of boating activity
Nickel arcade on Belmont St.
Blacklight Bowling
A trip to Fry's Electronics
Lasertag
Sky High Sports
Black Light Mini Golf
Movie Theatres
Cinema 21 rules - MaxOgden
Curious Places
Shanghai Tunnels Tour
3D Center of Art and Photography
Free - first Thursday of every month, 6-9 p.m.
Museum of Contemporary Craft
Free - first Thursday of every month, 11 a.m.-8 p.m.
Food
A Korean BBQ or indoor BBQ where you grill stuff at your table.
There's one on Hawthorne Ave.
Hot Pot City
Really good in the wintertime. Expect to spend at least 2 hours there hooking in your boiling pot.
Drinks and Entertainment
Any bars with shuffleboard
There's a really good one down in SE Portland
Pub at the End of the Universe
Moloko Plus
Happy hour at top floor of big Pink
Happy hour at Clark Lewis
Shanghai Tunnel
211 Southwest Ankeny Street, Portland
(503) 220-4001
www.shanghaitunnel.com 
Ground Kontrol
The Secret Society Lounge Victorian era lounge located at:
116 NE Russell Street
Portland, Oregon 97202
Movie Theatres
Date Places
Looking to take someone on a date in Portland, OR? Here are some ideas.
Montage
Sapphire Hotel
Located in an ex brothel, the red walled and dimly lit Sapphire Hotel is a downright swanky bar. The candlelight and small tables encourage leaning in and even canoodling. The drinks are excellent, the staff is always friendly, and the food and dessert are unique and yummy. 

Happy hour from 4-6 is fun, but the best hour for the sapphire is after dinner or at the tail end of a date. Everyone looks gorgeous in the low light, and with a few specialty drinks and desserts it may be the perfect date spot.
5008 SE Hawthorne Blvd
Portland, OR 97215
(503) 232-6333
Clyde Common
Farm Cafe
Veritable Quandary
Andina
Sweet Lemon Vegetarian Bistro
4888 NW Bethany Blvd
Ste K6
Portland, OR 97229
Tea Chai Te
Pied Cow Coffeehouse
3244 SE Belmont St
Portland, OR 97214
(503) 230-4866
Aalto Lounge
3356 SE Belmont St
Portland, OR 97214
(503) 235-6041
Happy Hours
http://www.urbandrinks.com/happyhour/usa/or/portland
Dance Clubs and Music
http://jazzpdx.org/ - Jazz
http://www.barflymag.com/features/JZ.html - Jazz
http://www.jimmymaks.com/ - Jazz
http://www.holocene.org/ - Varies
https://www.facebook.com/profile.php?id=638002369 - Electronica, Belly Dance, Wanderlust Circus, & more.
http://www.rotture.com/ - Varies
http://www.audiodregs.com/?tag=supernature-pdx - Electronica
http://www.ellastreetsocialclub.com/ - active site: http://www.facebook.com/ellastsocialclub - Venue off W Burnside near Matzatlan's. Used to be a Morgue.
http://thegoodfoot.com/ - Varies
http://www.thebuffalogap.com/ - Varies