Alan Kay
From Cyborg Anthropology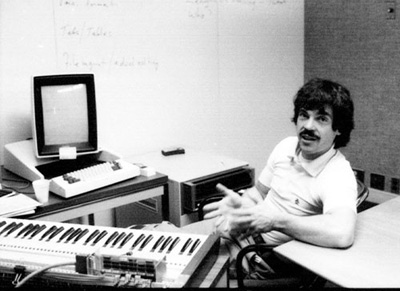 ALAN C. KAY is a senior fellow at Hewlett-Packard Laboratories and founder and president of Viewpoints Research Institute, Inc., best known for the ideas of personal computing, the intimate laptop computer, and the inventions of the now ubiquitous overlapping-window interface and modern object-oriented programming. His deep interests in children and education were the catalysts for these ideas, and they continue to be a source of inspiration to him.
One of the founders of the Xerox Palo Alto Research Center (PARC), he led one of the several groups that together developed modern workstations (and the forerunners of the Macintosh), Smalltalk, the overlapping-window interface, Desktop Publishing, the Ethernet, Laser printing, and network "client-servers." Prior to his work at Xerox, Dr. Kay was a member of the University of Utah Advanced Research Projects Agency research team that developed three-dimensional graphics. There he earned a doctorate (with distinction) in 1969 for developing of the first graphical object-oriented personal computer. He holds undergraduate degrees in mathematics and molecular biology from the University of Colorado and master of science and doctoral degrees in computer science from the University of Utah. Kay also participated in the original design of the ARPANet, which later became the Internet. After Xerox PARC, Kay was chief scientist of Atari, a fellow at Apple Computer for 12 years, and then for 5 years vice president of research and development at the Walt Disney Company. He then founded Viewpoints Research Institute in 2001.
Dr. Kay has received numerous honors, including the Association for Computing Machinery (ACM) Software Systems Award, the ACM Outstanding Educator Award, the J-D Warnier Prix D'Informatique, and the NEC 2001 C&C Prize. He has been elected a fellow of the American Academy of Arts and Sciences, the Royal Society of Arts, and the Computer Museum History Center and is a member of the National Academy of Engineering. He recently received the ZeroOne Award from the University of Berlin and the National Academy of Engineering's prestigious Charles Stark Draper Prize for his contributions to the development of the world's first practical networked personal computers. A former professional jazz guitarist, composer, and theatrical designer, he is now an amateur classical pipe organist.